Build an electric motor
Building a powerful electric motor for a motorcycle
Online since: 07/03/2011, Number of visits: 212881
Instructions for the electric motor
Even though electric motors have been around for a while, so far I have not found any instructions that would enable the do-it-yourselfer to build a motor that is actually useful. That is why I decided to develop my own electric motor using simple materials and tools and which could be replicated by any tech-savvy person. More information can be found on my website.

The following provides a quick look at building such a motor.
One side of the magnets (56 disc magnets type S-30-10-N) is roughened with sandpaper.
28 magnets are placed on the rotor.
The magnets are mounted by slightly lifting each one individually and then gluing it on.
Test drive
This impressive video shows, that this modified motorcycle can reach speeds of 110 km/h, which is equivalent to an engine output of approx. 26 kW!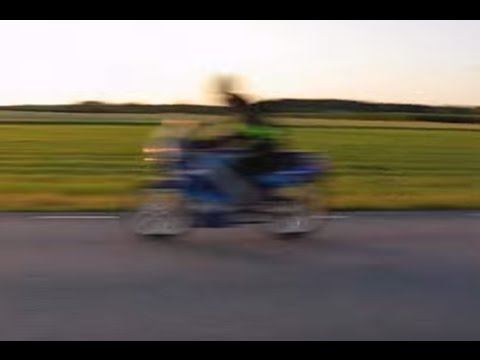 The entire content of this site is protected by copyright.
Copying the content or using it elsewhere is not permitted without explicit approval.