Installation "hair-raising"
The huge magnet MONOLITH makes for interesting chain structures
Online since: 09/01/2012, Number of visits: 520190
I've been a fan of supermagnete.pt for years and have a large collection of
neodymium magnets
that I integrate here and there. At the end of 2011, a good friend gave me the "MONOLITH" magnet (which is unfortunately sold out by now, but it should also work with the successor
MONOLITH 3
). It is impressive due to its extremely strong adhesive force, but that was also the reason why I couldn't find a useful application for it. Hence, I created a small and modifiable piece of art: "Hair-Raising."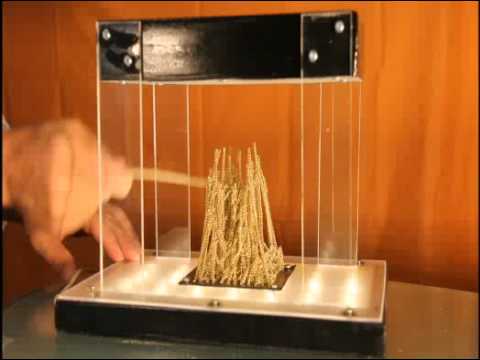 I attached a perforated metal plate to the acrylic glass cover of the bottom piece. A 10 cm long chain dangles from every hole. I just brought a magnet (not the MONOLITH ;-)) to the hardware store to find a chain that is light and magnetic. Unfortunately, most are only weakly magnetised. In the end, I chose a brass-plated chain.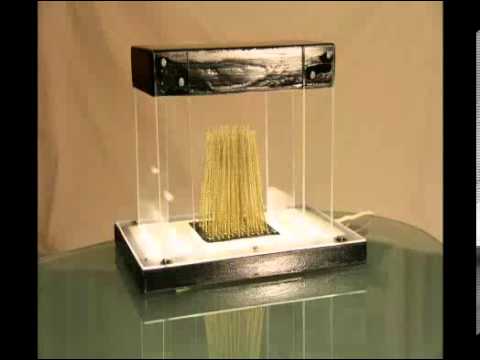 The entire content of this site is protected by copyright.
Copying the content or using it elsewhere is not permitted without explicit approval.