Loudspeaker & head set made of every day materials
Build a simple loudspeaker or headset yourself
Online since: 09/01/2013, Number of visits: 231711
Composition of a loudspeaker
A loudspeaker primarily consists of a magnet, a spool and a membrane: The loudspeaker receives the original sound in the form of an electrical signal. When this flows through the spool, it is exposed to electric forces (due to the magnetic field of the magnet). The membrane, which is directly connected to the spool, starts to vibrate and produces the sound wave.
Build loudspeaker with magnets yourself
The following three videos demonstrate how you can make a loudspeaker with neodymium magnets and every day objects (enamelled copper wire, adhesive tape, yogurt cup, can).
Video 1 visualises how to build the spool with copper wire and adhesive tape.
Video 2 shows how to assemble spool and membrane (here a yogurt cup). You can also see how to incorporate membrane, spool and 2 disc magnets S-10-05-N into the can.
Video 3 shows how to connect the loudspeaker to the stereo and it actually transmits a Portugiese radio show.
On my blog
Física na Lixa
(Portugiese) I also demonstrate the construction of a similar loudspeaker.
Simple headset with magnets
Note from the supermagnete team:
At the beginning of 2016, an Italian customer used the same concept to build a simple headset. He used 2 ring magnets
R-27-16-05-N
, copper wire, two plastic cups, audio cable and some arts and crafts material for the fastener on the head. He noted: "Not exactly high-definition audio, but I was surprised how simple it was to build." The design of the headset might need some tweaking, though... :-)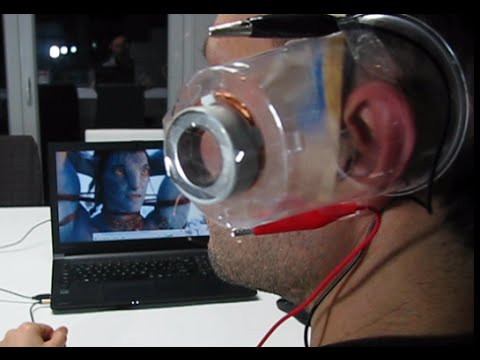 The entire content of this site is protected by copyright.
Copying the content or using it elsewhere is not permitted without explicit approval.