Magnetic poster rail
Elegantly hang up larger pictures
Online since: 17/01/2019, Number of visits: 163647
You want to hang up a poster without much effort or damaging it?
Below we will show you a very modern, uncomplicated solution for a DIY poster strip.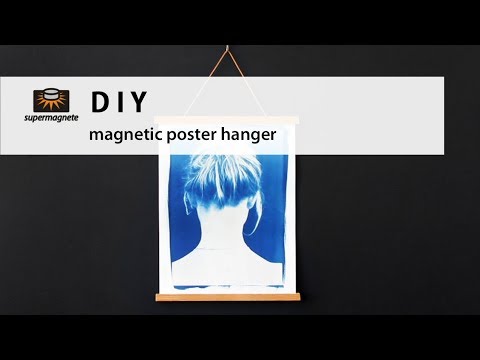 Materials needed
4 self-adhesive disc magnets Ø 18 mm (4 magnet pairs)
4 wooden strips, ca. 2 cm wide
Poster (here 35 x 47,5 cm)
Cord (possibly leather)
Measuring tape
Pencil
Saw
Sand paper
The entire content of this site is protected by copyright.
Copying the content or using it elsewhere is not permitted without explicit approval.