Super-flexible magnetic door
This little door swings in all directions
Online since: 10/02/2014, Number of visits: 396770
Here everything in a video. Especially noteworthy: The square door can even be turned around and attached inside out.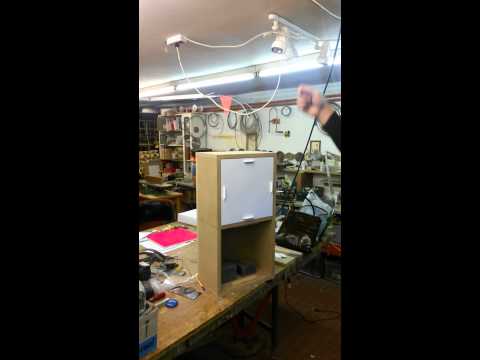 Update April 2014
Mr. Tauss presented this magnetic door at the International Exhibition of Inventions in Geneva from April 2 to 6, 2014 (
www.inventions-geneva.ch
). He received a special award for it: PRIZE OF THE SPIRIT OF ENTERPRISE. The supermagnete team says Congratulations!
The entire content of this site is protected by copyright.
Copying the content or using it elsewhere is not permitted without explicit approval.